JD'S PERFORMANCE CVT KIT VS.1 GY6 BUGGIES/SCOOTERS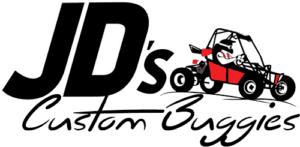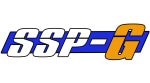 INSPIRED BY REQUESTS FROM OUR CUSTOMERS FOR COMPLETE CVT KITS, WE HAVE PUT TOGETHER WHAT WE FEEL WILL GIVE YOU THE BEST VALUE IN PERFORMANCE WE CAN.
WE WANTED TO PIECE TOGETHER A KIT THAT WAS GEARED FOR BUGGIES AND THE NEED FOR THAT BALANCE OF TAKE OFF AND SPEED AND WAS RIVALED BY BOTH QUALITY AND VALUE.
THE KIT ALSO INCLUDES ADDITIONAL WEIGHTS AND TORQUE SPRINGS TO TUNE OR EXPERIMENT TO YOUR PREFERENCE AND RIDING STYLE/TERRAIN. ALL HARDWARE IN THE KIT IS MADE IN TAIWAN FOR THE BEST QUALITY, THERE ARE NO CHINESE PARTS IN THIS KIT!
WHILE SUPPLIES LAST WE PRESENT OUR VS.1 KIT
THIS KIT INCLUDES:
1 KOSO PERFORMANCE VARIATOR  W/ 12G ROLLERS
1 KOSO PERFORMANCE CLUTCH
1 BAN JING FORGED DRIVE FACE (RED/BLUE/GOLD)
1 SSP-G  PERFORMANCE CLUTCH DRUM
2 ADDITIONAL SETS OF PERFORMANCE ROLLERS  10G & 13G     (HOCA/OKO/KOSO DEPENDING ON SUPPLY OR INVENTORY)
1 SSP-G 1500 TORQUE SPRING
1 SSP-G 2000 TORQUE SPRING
1 GATES POWERLINK   743-20-30 BELT
**** NOTE ****    IF YOU HAVE A PREFERENCE OF DRIVE FACE COLOR PLEASE SPECIFY IN THE CHECK OUT NOTES 1ST/2ND/3RD CHOICE AND WE WILL DO UR BEST BASED ON AVAILABILITY TO ACCOMMODATE
You may be interested in…